Know more about my tutoring
Thank you for your interest in learning more about my tutoring company. If you have a question not listed in the table of contents, please contact me so that I may both answer it and consider adding it to the Frequently Asked Questions section at the bottom of this page.
How Much Experience Do You Have?
I have been a full time, professional tutor in Westchester for over eight years. I began tutoring geometry in 2003 as a sophomore in high school and tutored other math and science topics including SAT Math until my graduation in 2006. During college, I tutored privately as well as for the Advising and Learning Assistance Center and the NROTC program. I graduated in 2010 with a dual major in Physics and Applied Mathematics.
Why Should I listen To You?
After graduating from RPI in 2010 with a degree in Physics and Math, I began studying to become an actuary and picked up tutoring in the interim. I found that the need in Westchester for high quality instruction exceeded that for precisely calculated insurance deductibles, so I read impactful books about brain science, decision making and habit formation and then applied them to my tutoring. I've now performed more than fifteen successful iterations of reading and applying over a period of eight years as a full time tutor. I received feedback and monitored students' success to test what works and what doesn't. Learn more about my reading list on the research page.
Who are your role models?
We are all a collection of what we like about others. My success and favorable attributes are a result of the giving nature of those who have helped me. Here's a short list of my favorites.
My Father
My father taught me how to create enthusiastic instruction and how to see things from the audience's point of view. He has spent his career in client-business planning and sales education.
My Mother
My mother is an accomplished portrait artist. I was lucky enough to inherit her eye for detail and thoroughness in precise work. She also taught me the value of beginning work right away. "If we all start right now, we'll be done in 15 minutes."
My Swim Coach
Coach Pete nailed a lot of the science discussed in The Power of Habit long before its publication. He was fond of saying "practice doesn't make perfect, perfect practice makes perfect." He convinced me that success is created during training, not during the event itself.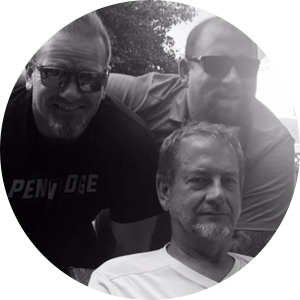 My Scoutmaster
Gary said scouting was a space where I would grow as a person, and that mistakes were expected, but he couldn't help me if I wasn't forthright. His number one rule was "Don't lie to Gary." He knew how to be on a team with ― and how to give respect to ― those younger than him.
Why are you the right tutor for my student?
I may not be. There are a number of factors to make sure you consider as a family before deciding if we ought to work together.
To begin with, you should, of course, decide for yourself if we should work together by continuing to explore the content on this site or contacting me to help resolve your curiosities. 
Secondly, it is imperative your student is interested in working together both initially, after the first tutorial, and on an ongoing basis. If your student believes the fit is bad or turns bad at any point, you might choose to be grateful that they already know the conditions upon which they agree to give their best efforts. Good for them.
Further, I don't work with all types of students. Just as coaches cut students from their team, I sometimes cut students from my team. I try only to do this when I truly believe it's in the student's best interest to find a more helpful guide for them. Students sometimes choose losing strategies such as chronic non-completion of work or intense procrastination. I promise to do my best to help convince your student that it is in their best interest to increase their daily number of impact hours in order to solve their problems, but if the student continues to starve their dream for lack of daily hours, I will recuse myself. This is a losing strategy. They're going to have to find a cheaper way to lose, and I get to look for a new student who is hungry to shape their life with control of their time and efforts.
There is still another reason you might decide we aren't a good fit. Just as I am a coach to your student, you must agree to be a cheerleader to your student. For reasons established in The Self Driven Child (read more on the research page), by freely and generously giving your child lavish praise for their efforts to work more, you provide an outlet for them to complete a successful "stress cycle." A parent providing a safe home base for the support and celebration of their student is a powerful asset for which there is no substitute. In fact, your student can find a surrogate to replace a need you may currently fill for them for everything in life except for this. Your child will never seek out a replacement for your admiration of them.
If we are to work together, you must further agree not to be a second coach. You rebrand as a consultant, so that your student has to ask you for your advice. At first, this seems like an unpalatable change, but it makes it more likely they will actually follow the advice and also it's nice to be able to set your own office hours so they can never bother you with a project at an unreasonable hour.
Oh my goodness, what a list! I'm sorry it was so long, but I've become so used to the wonderful progress of my students that I insist things be done this way. I ask for your understanding and thank you for the time and effort you've made to help your student thus far.
"Intelligence is not only the ability to reason; it is also the ability to find relevant material in memory and to deploy attention when needed."
Daniel Kahneman
During the school year, I work all day on Sundays as well as afternoons and evenings from Monday through Thursday. In the summer, I work in the mornings and afternoons Monday through Thursday.
For one-on-one tutorials for the 2022 – 2023 school year, a weekday tutorial taking place in the morning or afternoon is billed at a rate of $160 per hour. A weekday evening tutorial or a tutorial on a Sunday is billed at $185 per hour. Summer tutorials are billed at $160 per hour. A client's history with Starling Tutoring is taken into account at the beginning of each school year, when rates are subject to change.
I primarily service central Westchester. To accommodate for reliable arrival times for all clients, the farthest east I will travel is the Greenwich Public Library. I do not travel very far south of the Cross County or into Northern Westchester either. Thank you for understanding these constraints of time and space.
Why don't you hire other tutors?
There are two big answers to this question. Firstly, any employee of a company is capable of leaving and therefore can not commit 100% to "being there" for a student over the long term. Secondly, any company that hires a tutor must compensate for their own overhead. Typically, a tutor's hourly rate is consistent with the quality of their instruction. As a result, no client who chooses a "box" tutoring company receives 100% efficiency of value. In other words, the quality of the product you receive is diminished because your dollar goes first to the costs of the company and second to the quality of the tutor.
That being said, I do sometimes endorse my former students to tutor if my rate is untenable for clients, or I am otherwise unavailable. However, I leave the negotiation of terms and rate to you and my former student privately; I will collect no fee.
"You are more likely to learn something by finding surprises in your own behavior than by hearing surprising facts about people in general."
Daniel Kahneman
When I'm not working, I spend most of my time with my wife and children in our home in Mohegan Lake. Because I often work for the entire day on Sundays, we enjoy spending time with family and friends each Saturday. I also enjoy yard work and study Taekwondo at J.Y. Moon Taekwondo in Croton.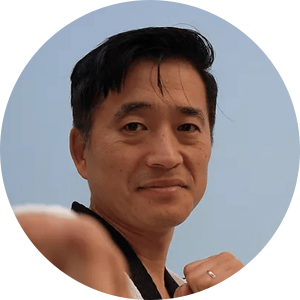 I am privileged to be studying Taekwondo under Grandmaster J. Y. Moon in Croton. Grandmaster accepted the nomination to the Kukkiwon Advisory Committee in 2016 and holds a degree in Engineering from the Universidade de Sao Paulo, an MBA Finance degree from New York University and an MA in Mathematics from Columbia University. I have been fortunate enough to have already learned some valuable lessons from Grandmaster, and I intend to learn more.
"The easiest way to increase happiness is to control your use of time. Can you find more time to do the things you enjoy doing?"
Daniel Kahneman
Most frequent questions and answers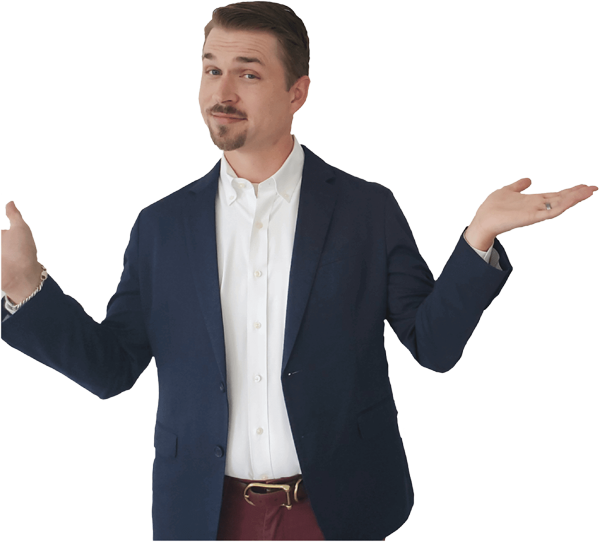 Thank you for learning about my business. Where would you like to head next, or are you ready to apply?