There is no other singular way I can change your life for the better ― fiscally and emotionally ― than to improve your SAT or ACT score. One test remaps your collegiate landscape and your score depends largely on how long you can work at it. Before we resolve your problem subject, let's talk about your SAT or ACT preparation.
Please first select the subject you wish to discuss, before identifying the specific class.
Because I do not possess an unlimited skill set, there are subjects I am unable to tutor. I have been fortunate enough to have networked with other tutors in Westchester county and I am pleased to endorse their skills for some subjects.


I took Computer Science I and II in college, but it's a topic better left to Jordan Acker, another full time tutor in the Westchester area, who has a Bachelors Degree in Computer Science. Find him at ackertutoring.com.


I have also had the great pleasure of networking with Wendy Segal from wendysegaltutoring.com. Wendy provides world class instruction for AP Literature, AP Global, AP US History, and AP Gov. She also tutors Spanish and assists in the design of college essays and applications.
Daniel is very professional, prompt, intelligent, a great tutor and truly the best tutor my daughter has had. I am overjoyed with my daughter's progress and I highly recommend Daniel's services.
I was so pleased with how well Daniel helped my children prepare for their ISEE, I asked him to help prepare my son for his ACT. After preparing, his overall score increased by 7 points from his initial practice exam! I'm so pleased with the results. Daniel's ability to connect with both of my children was invaluable to their success.
Over the years, we have known Daniel to be respectful of our time, dedicated to our children's success, as well as affable and personable. He invests real effort and care into each of them, and they have been succeeding! We recommend Daniel wholeheartedly.
Daniel helped our youngest son learn to be diligent in the completion of his AP Calculus and AP Physics courses during his senior year. It was refreshing to not have to pester or fight with our son about the completion of work. We recommend Daniel's services wholeheartedly and without reservation.
Our daughter is a triathlete and an honor student, so when she began preparing for her ACT, she already had her hands full. Fortunately, Daniel helped her to engage with both her schoolwork and ACT preparations. She scored a 32 then a 33 and got into her ED school. We recommend Daniel to anyone serious about test preparation.
Daniel is an insightful, dedicated and professional tutor who is also super likable. He explains difficult material clearly and effectively. Daniel tutored our son for his ISEE then later with math classes as well as ACT. As a direct result, our son scored a 5 on his BC Calculus exam and a 34 on his ACT.
Daniel worked with our oldest to develop their ACT during the spring of their junior year. They ended up scoring 3.25 points above expectation (based on their practice) on their June test. Daniel's methods promote student autonomy but also work.
Our son scored incredibly on the math section of his SAT as a sophomore but wanted to revisit his verbal section during his junior year. During the few months that they worked together, Daniel coached our son to practice and gain proficiency with strategies to help him score well. In the end, our son was able to tie his highest verbal practice score on the actual test. It was a pleasure working with Daniel and we will be recommending him to our closest friends and family in need of elite test prep services.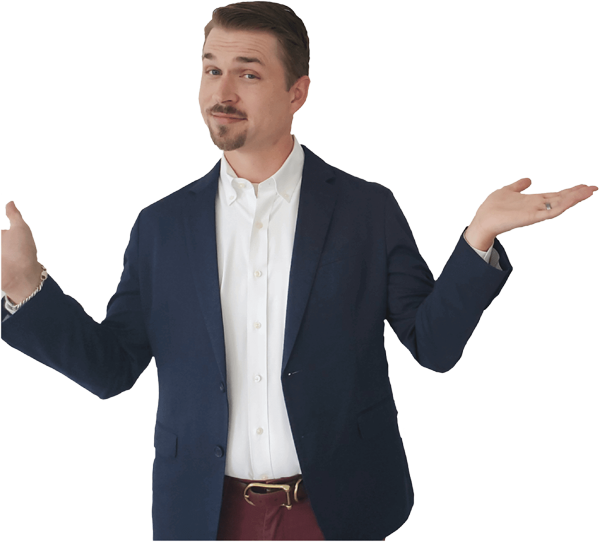 Thank you for visiting my website. Would you like to consider visiting one of the three main sections?